I want to be a foster parent, but my spouse does not.
I want to be a foster parent, however, my spouse does not. Will they ever be ready? What do I do now?
Sometimes in a relationship, you don't see things the same way… did I say sometimes? I mean, lots of times. There are those relationships where the couple is like a mirror image of one another. But many couples are total opposites.
My husband and I are completely different in lots of ways. However, we were both on the same page when it came to our fostering decision (see post here).
FREE Foster Parent Home Prep Checklist!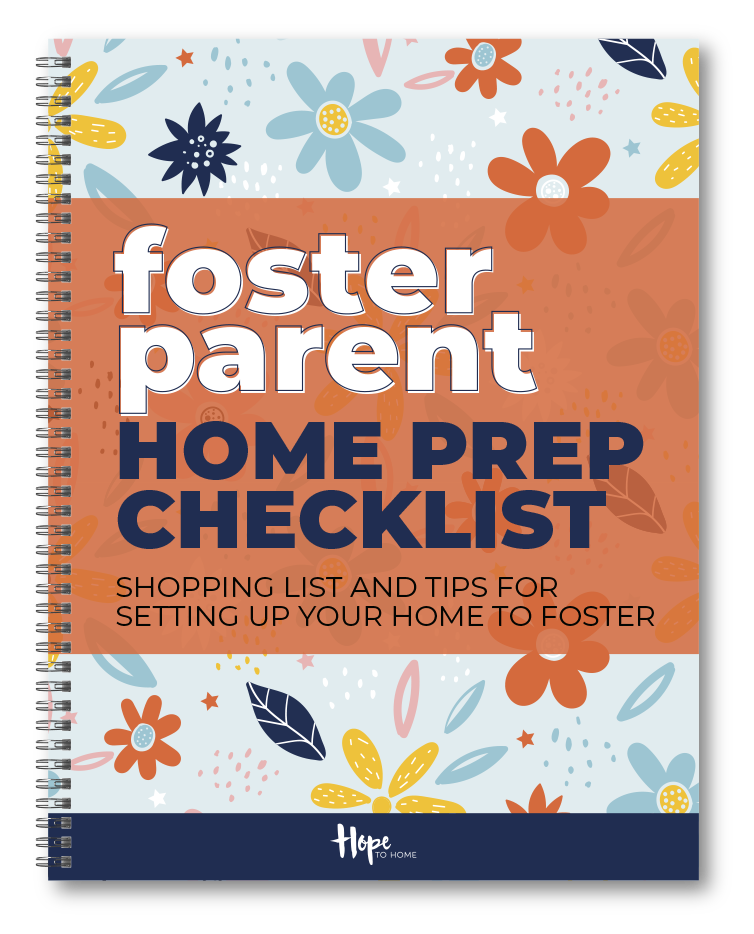 Curious about what you should buy before your first FOSTER CHILD placement? Download our FREE Foster Parent Home Prep Checklist. It can help you shop for, the top 10 items to have on hand for your foster child and the top 10 items you need for your home visit.
I know a few couples where this is not the case. One of them wants to be a foster parent, and the other doesn't. I am not here to tell you how to change your spouse's mind. Or teach you how to plead your case on fostering (which is a good case!). What I am here to tell you is that you have to wait.
You heard me right. Wait.
It is VITALLY important that both of you are in this together. Being a foster parent brings new levels of teamwork in a relationship. Much like parenting a biological child, you have to work through things as a team. A team with your spouse is crucial for a loving marriage and critical for parenting and bringing up children who are traumatized and feeling alone. Just even saying the words traumatized and lonely doesn't quite capture what some of these little ones have gone through in their short lives. But it will have to suffice.
If you want to be a foster parent but your spouse does not, wait and pray and listen.
If you are still feeling that God is telling you to foster. However, your spouse has been praying on it as well and is hearing the opposite, you have to wait. Pray in the meantime for God to lead both of you in the direction of His will.
While you are waiting, here are some alternatives to fostering. You can do these on your own and still help children in crisis. Or you can do them together, most are a low commitment.
Support foster parents around you. They need help.
A few ways to find foster parents in your area:
Check with your church.
It meant a lot to me that one of the moms in our church would pick up our foster kids after school and take them to after school club 2 days a week. The school/club didn't have transportation because it was just outside our district but still close to home.
Reach out to your area facebook foster support group admin. (I belong to one that is for my state as well as one for my county.) See if there are specific needs in your area.
Once you find a foster family to support, another idea would be to see if they would like babysitting once a week/month so they can go out. Fostering is so emotionally exhausting, and some time out helps recharge parents.
Help kids in foster care with simple things:
Bags or comfort kits: Our daycare puts together something similar to this. After they are filled, the bags are donated to local foster agencies.
Blankets: Project Linus is one organization that provides children with blankets. What a gift to give a child their own blanket. Something so simple and yet so cherished.
Sponsor a child through World Vision.
At the time of this post, it is $39. A month to sponsor a child. This is a fantastic opportunity to do this as a family or on your own. All the details can be found at www.worldvision.org. On their site: "You'll be stepping into a life-changing connection that empowers the child and their community for a future filled with opportunity. That's because your monthly sponsorship will bring essentials like clean water, nutrition, healthcare, education, and more." Really an amazing gift.
Become a CASA.
"Illinois CASA is part of a national volunteer movement that began in 1977 when a judge in Seattle decided he needed to know more about the children whose lives were in his hands. He started using community volunteers – regular citizens – as a "voice in court" for abused and neglected children. These Court Appointed Special Advocates (CASA) provided him with the detailed information he needed to safeguard the children's best interests and ensure that they were placed in safe, permanent homes as quickly as possible. The program was so successful that it was copied around the nation." This is from the www.illinoiscasa.org website, and you can find CASA information for the entire United States at www.nationalcasagal.org.
There are lots of options to help kids in care or foster families without actually becoming a licensed foster parent. Some public schools have programs where you would commit to mentoring an at-risk child all through grade school. That is another excellent program with a bit higher commitment level.
It is challenging when you want to be a foster parent but your spouse does not. Keep praying. If you really are feeling called to foster, and your spouse isn't on board. Just keep praying about it. If it's meant to be, God will make a way. He can change minds. He can soften hearts, and He can open up homes. Only He can do this… not you pressuring your spouse. That could end up being a tough situation for a child who has already been going through so much.
I appreciate you reading this. I wish you many blessings on your journey to help a child in crisis.
https://www.hopetohome.com/wp-content/uploads/2020/02/want_to_foster_but_spouse_does_not.jpg
986
1500
Hope to Home
https://www.hopetohome.com/wp-content/uploads/2019/05/Hope_To_Home_Logo.png
Hope to Home
2020-02-22 04:11:11
2021-04-10 03:33:51
I want to be a foster parent, but my spouse does not.