Hope to Home
How to Get Started as a Foster Parent
When I first started out on my foster parent journey, it was incredibly overwhelming to keep track of everything I needed to do. Not only did I need to prepare my heart to invite a new child into our family, but the process to get there included mountains of paperwork and loads of information to organize. Organization comes naturally to me, but the foster parent process takes "getting organized" to a whole new level. 
You may have felt a similar sentiment at the beginning of your own foster parenting journey. It's essential to find tools that streamline the process to focus more time on the people involved in the process and less time stressing about where you put your files. Why not get organized in fewer steps and with less stress? 
FREE Foster Parent Home Prep Checklist!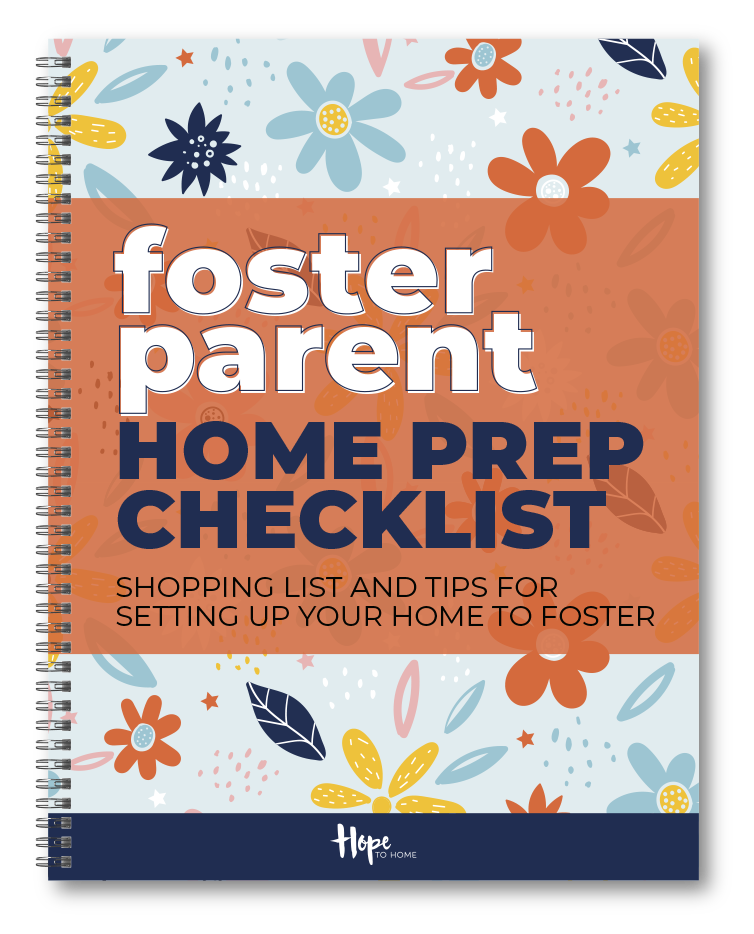 Curious about what you should buy before your first FOSTER CHILD placement? Download our FREE Foster Parent Home Prep Checklist. It can help you shop for, the top 10 items to have on hand for your foster child and the top 10 items you need for your home visit.
This took me a while to figure out, and once I did, it was difficult to find the right tools to help. I found a myriad of YouTube videos and blog posts but what I really needed was a kit that helped me keep everything in one place. So I created one!
The Foster Parent Starter Kit is an organized system to keep everything that your licensing worker may ask you, along with all the information on how to get it. The kit includes templates and worksheets to fill out so that you can keep everything together in one binder. It also teaches you how to:
Find the Right Agency 
A quick Google search will tell you that there is a broad list of agencies you could work with. But which one will work best for your family? The starter kit includes information about the options you have available to you and how to make an informed decision.
The Information You Need to Become Licensed
Sometimes the simplest things are the hardest to keep track of. You might remember to include medical information, but forget to write down the house rules. I give you worksheets in the Foster Parent Starter Kit that make this simple. Fill in the blanks, and you've got a home for everything you need!
Documentation Your Licensing Worker will Ask For
When I went through the licensing process, I needed to provide certain documents, including pet information, an exit plan, house rules, family routines, medical records, emergency plans, a list of support people, and logs tracking training hours and expenses. The Foster Family Starter Kit includes pages and sections for each of these documents to make them easy to find. Now that I've been through the re-licensing process, the binder I made was a lifesaver to keep everything in one place!
Your Next Steps
Sometimes the most overwhelming part of the process is not knowing what to do next. That's why I wanted to put all the information in the Starter Kit that I didn't have at the beginning of my fostering journey. I wanted the Starter Kit to be an informational tool to organize and empower you, so you know what to do, how to do it, and where to put your documents. 
Where to Find Helpful Resources
This Foster Parent Starter Kit is a one-stop-shop to have everything you need to move forward — your questions get answered and all your hesitations absolved. 
Putting together the paperwork shouldn't be a source of stress during the foster parent process. Instead of feeling like you're alone in this or stressing about what needs to be done (like I did), the Foster Parent Starter Kit gives you a strong start to a wonderful future! 
If you're interested in more information about this resource, check out the link below. It's valued at $80., but you can purchase it for $27.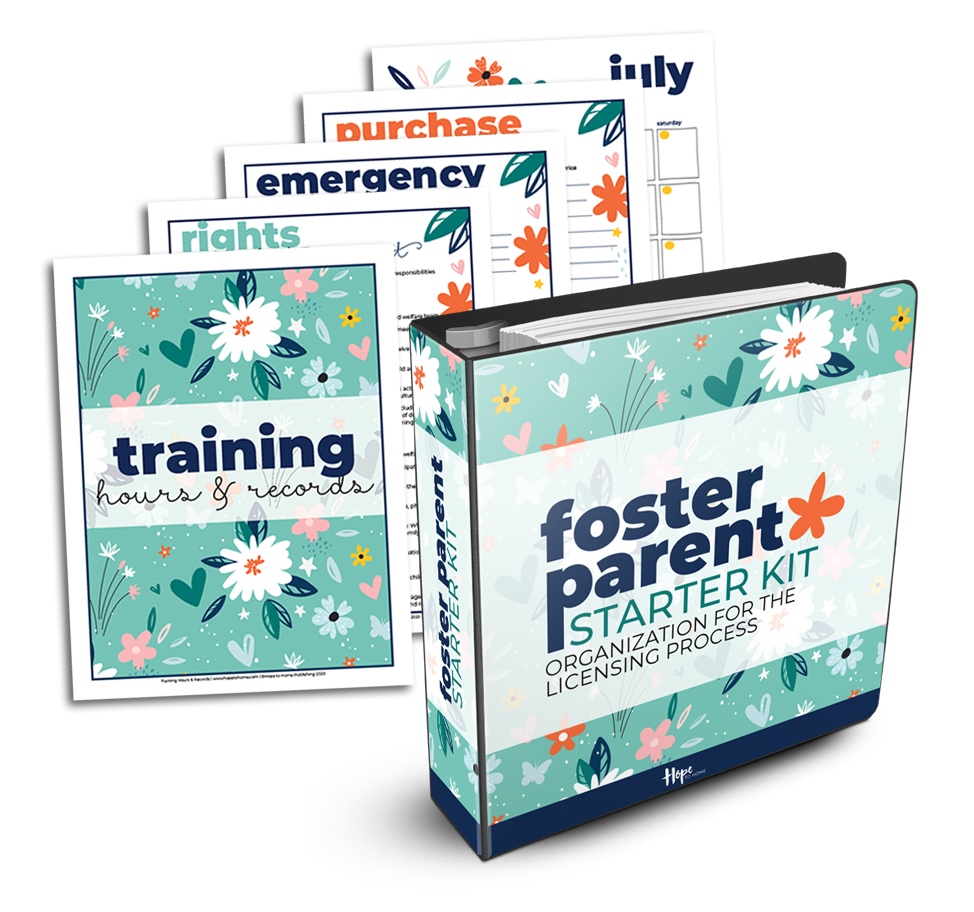 https://www.hopetohome.com/wp-content/uploads/2021/03/HowToGetStarted.jpg
1067
1600
Hope to Home
https://www.hopetohome.com/wp-content/uploads/2019/05/Hope_To_Home_Logo.png
Hope to Home
2021-03-08 02:20:11
2021-06-11 18:40:20
How to Get Started as a Foster Parent