Why you need confidentiality in foster care
Confidentiality in foster care is a gray area. Sometimes, you want to celebrate your foster child, and in today's world, that usually means social media. Don't go down that road, because your children need protection, and so do their families, and yours. Here are a few tips on foster parent confidentiality.
Let's talk about social media for a moment.
Our foster agency has an agreement for social media. We can post photos of our foster children, but we cannot identify them by name or as a foster child. To me, even that can be hard on a biological family if you haven't set your facebook up to be private. Keep your settings private, friends only, and don't tag anyone or your location. If you tag, then your friends, friends can see your post. It is hard sometimes, but confidentiality in foster care families needs to be at the forefront.
FREE Foster Parent Home Prep Checklist!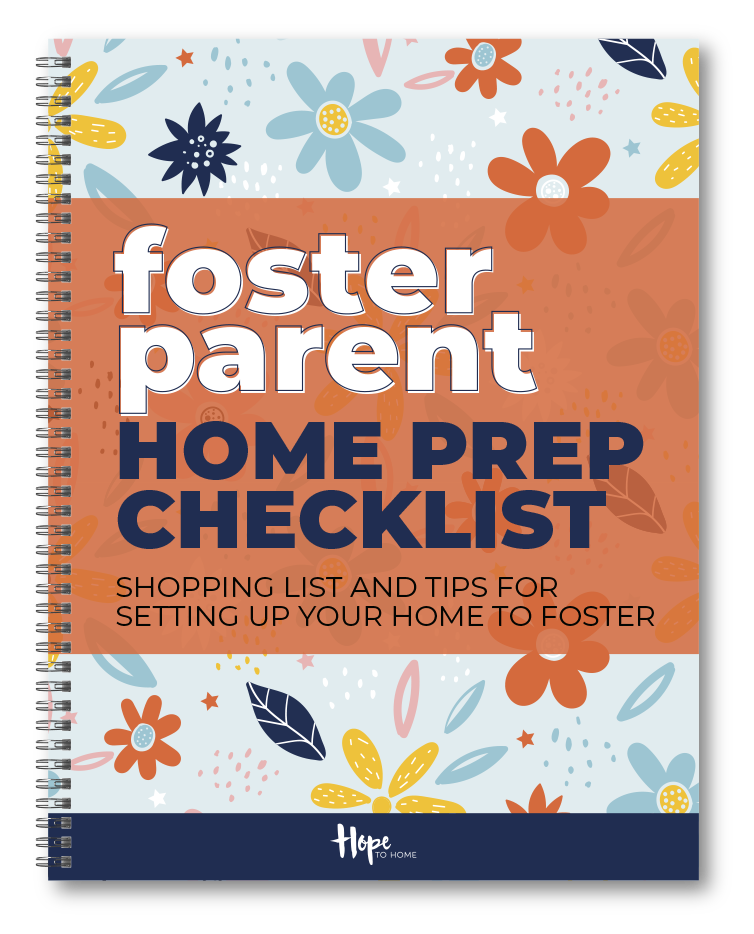 Curious about what you should buy before your first FOSTER CHILD placement? Download our FREE Foster Parent Home Prep Checklist. It can help you shop for, the top 10 items to have on hand for your foster child and the top 10 items you need for your home visit.
In many cases, the bio family knows the name of the foster family caring for their kids. We have had a placement where it was in the best interest to protect our family that the biological family didn't know our names or anything about us. However, in the last two placements, the children's biological family knew our names, either by the kids telling them or by knowing us. Just don't do it. We never posted pictures unless the children's faces were not able to be seen. Our Thanksgiving photo of our whole family and extended family, I photoshopped my cousins face on our foster kids. The kids thought it was cool, and I was able to pass on the photo to our family without worrying if they were going to post it.
We celebrated our foster daughter's first birthday.
This was an excellent way to bring our family together to celebrate her. We had been caring for her for a year, and since we never had the traditional celebrations that a new baby typically gets, we were able to do this. I did a special photo session with her wearing a dress her biological grandma bought for her. I decorated the house in red, white and blue for "Boo Boo". It was the RED, WHITE, AND BOO BOO celebration. With all our foster children, we had birthday celebrations if their birthday fell on a day they were part of our family.
The children need to know they are cared for and celebrated, and we don't have to go on social media and get a hundred likes to do it. There is more potential for harm than good in regards to social media and fostering.
I actually got sad a few months after our current foster daughter arrived. She was so precious and fragile, but so beautiful and healthy. I wanted so badly for our family to celebrate her and have a baby shower or homecoming party for her. However, with foster children, you don't know how long they will be with you. When you find out it may be long term, a year or two could have passed. It is a different way of celebrating life than with a biological child but precious and unique just the same.
By the time Christmas rolled around, our foster daughter had been with us for almost six months. I really started getting sad and sentimental that this precious girl had no celebration of her life besides us and our loving on her. I had an idea! My typical Christmas card, where I have my receivers guess a Christmas Carole that I have portrayed through photo clues of my family, such fun! Was changed to a photo of a beautiful baby girl and this sentiment:
"Happy Birthday, Jesus!
I feel the need to explain that the 9th Annual Albrecht-Keene Christmas Puzzle is not on this card! I am sure I will hear a multitude of GROANS when you open this! But look at this cute, adorable little face! We have been fostering little K since X, the day we picked her up from the hospital. She was born on X. Our lives have been consumed with this precious girl since.

I haven't written a Christmas letter in a long time, but this beautiful little girl entered the world with not much fanfare, no birth announcement, and no posts on facebook from us welcoming her into our home. The things that are typically done to announce a new life. Instead, she dove right into our hearts and has us wrapped around her tiny little fingers. She has been such a joy, and a good baby too! Sleeping through the night at 2 1/2 months, which was AWESOME for us!

I plan to do the puzzle next year that I had planned out for this year! It is a GOOD one too! Many blessings to you and the ones precious to you this season of Jesus birth.

Love & Blessings, Our Family"
If you started fostering because you felt called by God to do it like I did, or if you began because your family or friend required a fictive kin to place their child with. For whatever reason you take in, and open your homes and hearts to these tragically beautiful children, I bet it wasn't for upping your status on social media. By keeping our Christmas card private, to our family and friends, we were able to celebrate our foster daughter in somewhat of a birth announcement fashion.
So please remember, what we may want to celebrate, can be done, but in a more personal and private way. Even though you are loving on this new life in your home, if you are posting them on your social media, it can be devastating to the biological family if they see it. It could also put you or your family in danger, depending on the biological families issues. Take confidentiality in foster care very seriously.
Be careful out there, this is a hard job, and we don't want to hurt the family of the child we are trying to help even more or our own family, including and especially our foster kids.
https://www.hopetohome.com/wp-content/uploads/2019/10/Facebook_Privacy.jpg
878
1804
Hope to Home
https://www.hopetohome.com/wp-content/uploads/2019/05/Hope_To_Home_Logo.png
Hope to Home
2019-10-22 02:22:34
2020-05-13 03:36:56
Why you need confidentiality in foster care